The girls who like to ride - motorbikes aren't just for boys
From a strong family connection to the desire for freedom - we found out what inspired two young women to take up motorcycling.
There may be those of you who assume all those leather-clad people who whizz past you on a Sunday afternoon are men, but we've spoken to a couple of women who were keen to tell us that isn't the case.
According to the UK Statistics on Bikes and Motorcycle Licence Holders, over half a million women now hold full motorcycle licences, which means women are definitely fans of life on two wheels.
The bikers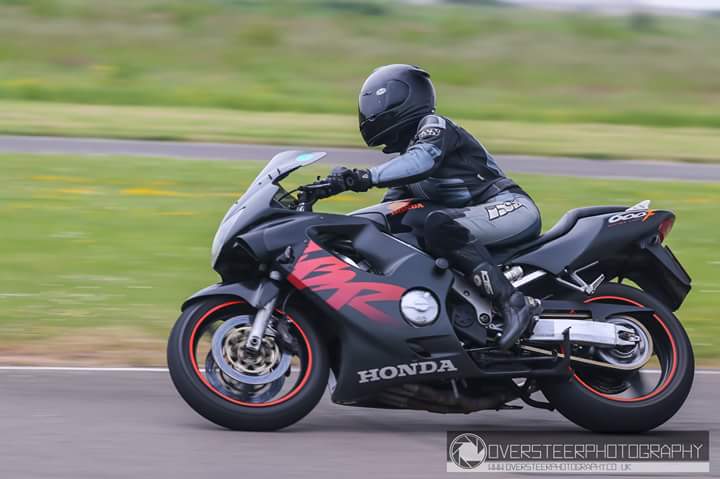 Rebecca Potter - a motorbike fan who was inspired to learn to ride by her mum, she's been riding for three years.
Stephanie Gillespie - a rider of eight months with a family full of riding aficionados.
What do you ride?
Rebecca: "Suzuki Gladius 650."
Stephanie: "Honda Cbr600f."
How did you get into it?
Rebecca: "My mum decided she was going to learn, and so I thought it would be a good laugh if I joined in. We had a fab time learning and still do now."
Stephanie: "I love the freedom of just getting on the bike and being able to end up anywhere with a gorgeous view!"
What's the best thing about riding?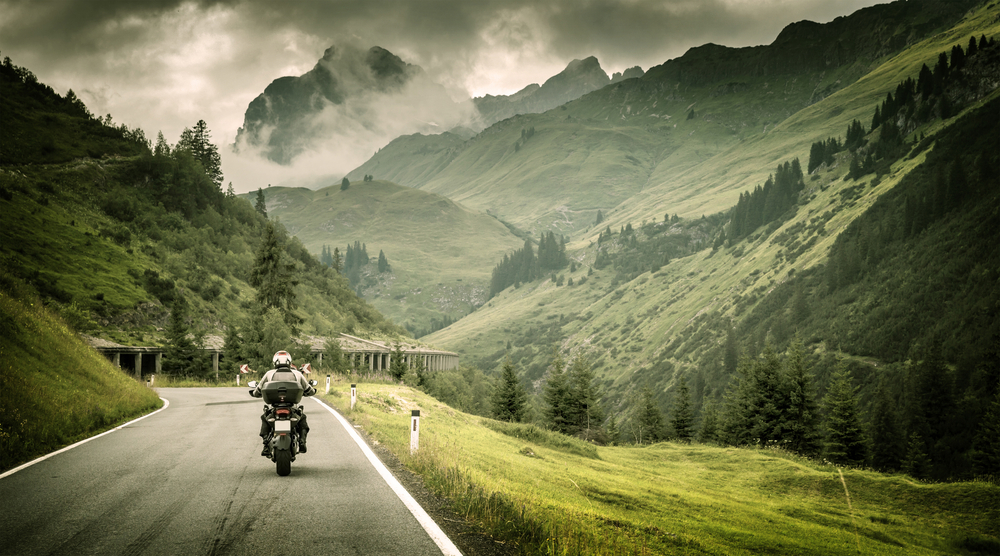 Stephanie: "Riding a bike is a lot of fun and you feel more in control than you do in a car. You make good friends and always have a good day out.
"There's usually a funny ending to the day - failed U turns and someone ending up in a hedge (not hurt) or getting lost.
"It's a family thing too because my mum, dad and boyfriend all ride bikes."
Rebecca: "It's hard to explain, but the freedom of riding a bike is pretty magical, being able to see and explore so much more than when in a car - even for me, and I'm not the most skilled of riders."
How important is the social aspect?
Rebecca: "The community is great. Knowing someone will always go out of their way to help you if needed is pretty special, and "the nod" (you understand it when it happens).
"It's a great way to meet a huge variety of people."
Stephanie: "In the biking world everyone is family no matter what. We always look after each other and help each other out.
"For example, when my boyfriend Toby crashed and wrote his bike off up a mountainside, [a fellow rider] Paul, who was test-riding a bike, stopped and told us he'd be back with a van. He came back, got the bike in the van, took us to his family home and looked after us until we could get a recovery truck - which took nearly eight hours due to a mix up!"
Tell us about the best ride you've ever been on?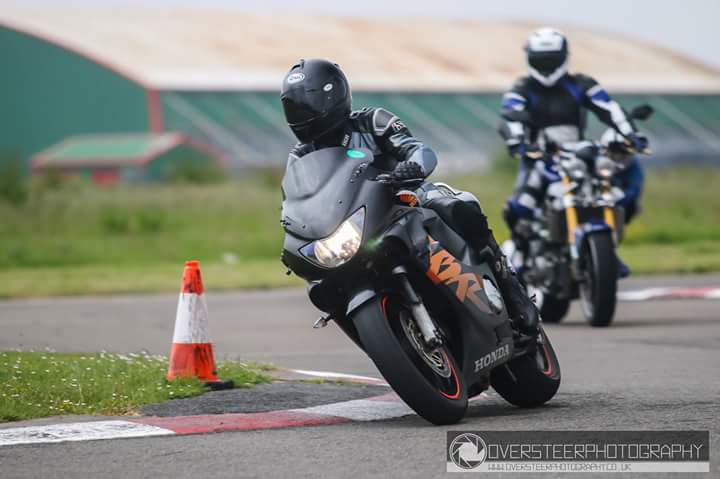 Stephanie: "There are three best rides I can't pick between.
"The first time I went out with my boyfriend on the back of his bike. Riding on Budgens Road and my first track day in Llandow in south Wales where I melted my tyres - considering how long I've been riding I did pretty well. It was a terrifying moment waiting for the red light to turn green but after the first few practice laps I got into it and loved it!"
Rebecca: "To be honest every ride has its perks, even the ones that don't quite go to plan or have some (shall we say) learning curves.
"I really enjoyed the Ride of Respect last year. It was great to see all the bikes come together and be able to ride with them - knowing you're doing it for a great cause is the cherry on top."
Anywhere you'd recommend riders visit?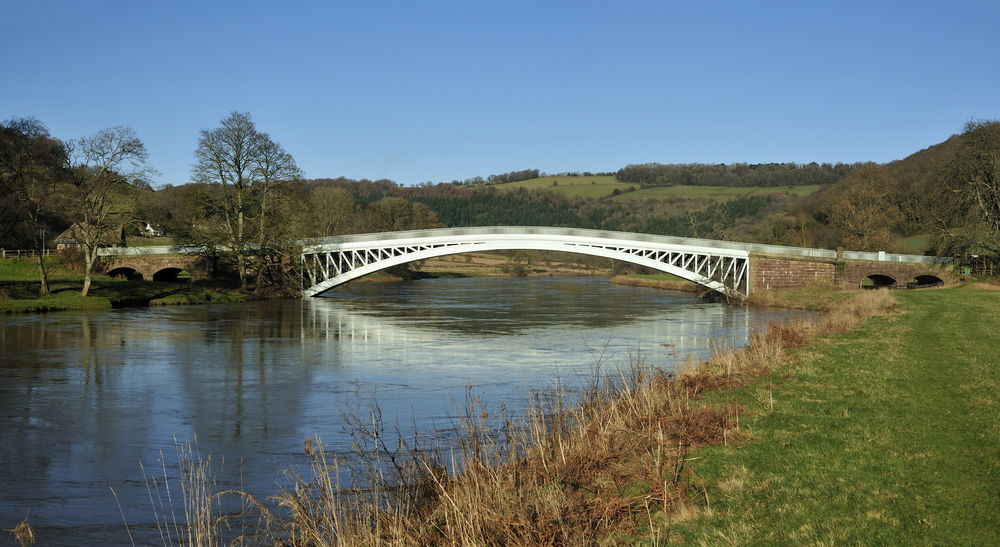 Rebecca: "Anywhere with a good cafe."
Stephanie: "I'd suggest Monmouthshire or Abergavenny, the roads up there are amazing."
Do you have and advice for anyone wanting to get a motorbike?
Rebecca: "Go for it! I don't quite meet the social norm of bikers and was worried that I wouldn't fit in.
"Just be yourself and ride to YOUR abilities - staying safe is the best way as people respect that."
Stephanie Gillespie: "Do it! It's the best thing you'll ever do, don't let anyone tell you it's too dangerous because you control how fast the bike goes.
"Just look ahead and be aware of your surroundings, keep your distance and don't undertake other riders."
Are there any other Diamond girls out there who love life in leather? Let us know and send your pictures to @DiamondForGirls or post to our Facebook page.