The girliest cars of Instagram
There are some cars on the market that are perhaps more popular with girls – the Fiat 500 or Vauxhall Adam, for example.
But what about cars you may not automatically associate with being 'girly', say a mud-loving, hill-conquering Jeep?
Well, for these Instagrammers there's nothing a splash of blush and a few false eyelashes won't sort out! Yup, you read that right. These are the prettiest cars we found on Insta – take a look and see which your favourite is.
It's all in the detail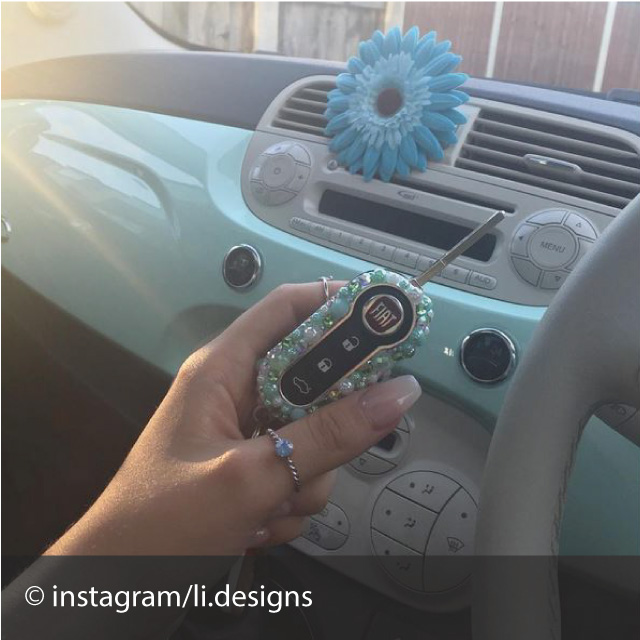 As if Fiat 500s weren't girly enough already, this woman went and got her key fob jazzed up with colour-coded gemstones. Nicely done.
All that glitters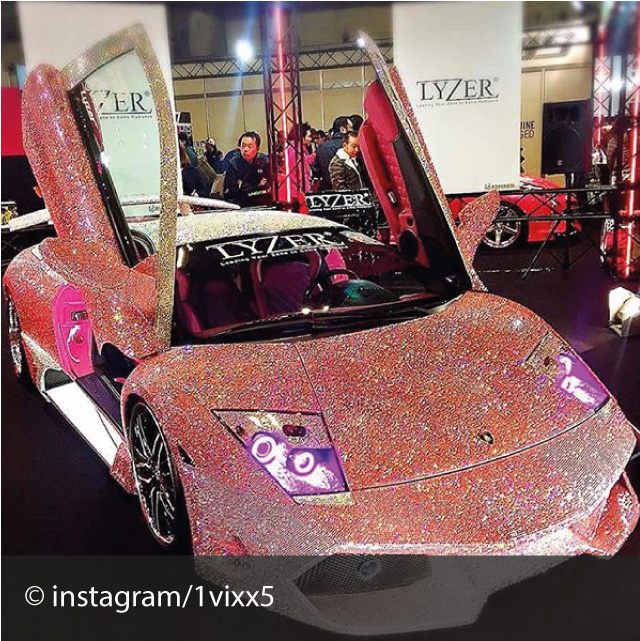 If it's a girly sports car you lust after then this Lamborghini covered in pink Swarovski crystals is probably as good as it gets. Rapper Nicki Minaj is often spotted driving around in a bubblegum pink Lamborghini Aventador Roadster, which was rumoured to be worth $400,000. We think the crystals on this push the price tag higher.
If in doubt, add lashes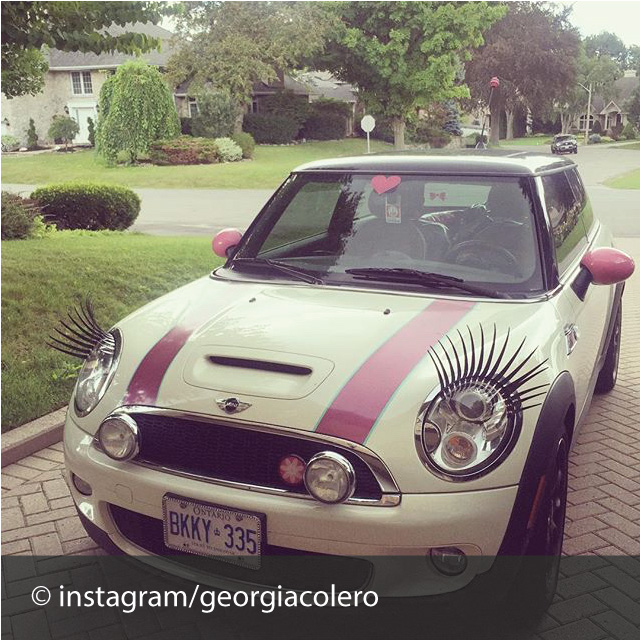 No, we're not talking killer eye makeup; we're talking dolling up your car! Take a look at this made-up Mini – we love the pink go faster stripes and wing mirrors. But we feel the lashes really cement this car as a true girly ride.
For off-roading, we wear pink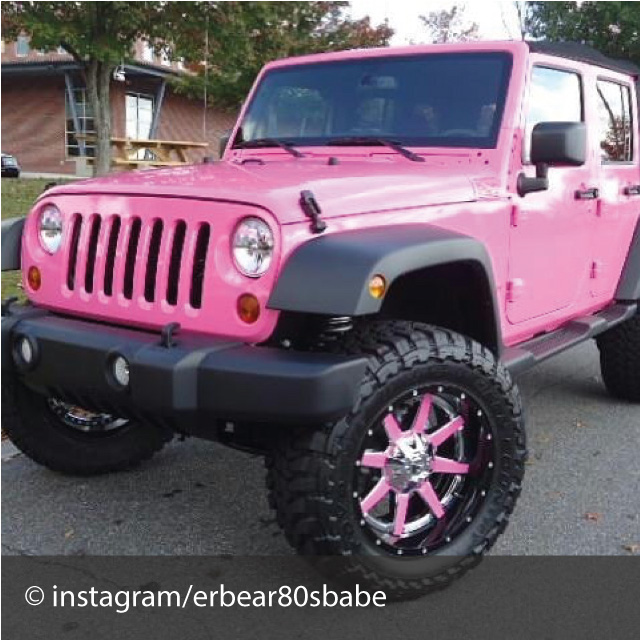 Just because you're maybe planning some off-roading, doesn't mean you can't keep that feminine touch. Albeit in this Jeep's case a rather large touch.  Amber Rose owns one of these kitted out beauts but we can't see her venturing much further than Beverley Hills to be honest.
Flower power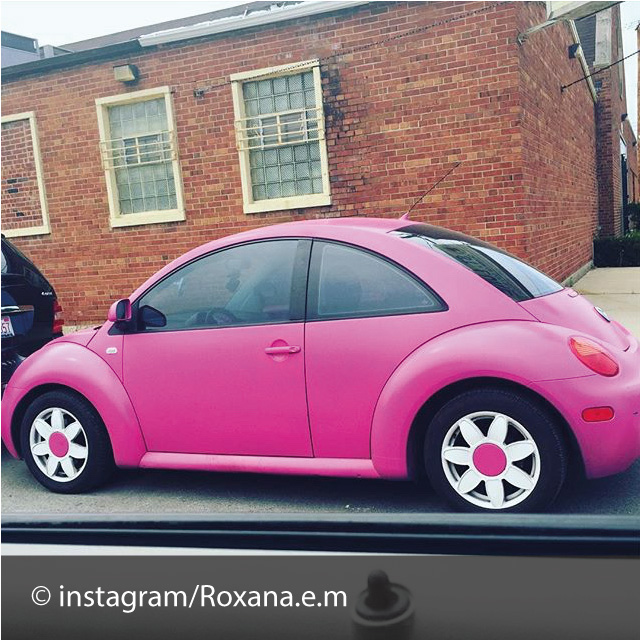 We were excited about the bright pink Beetle, then we spotted the super-cute daisy alloys. We did some digging and found you can get these floral fittings by Tansy for around £370 on eBay. And they fit some of the best girlie cars on the market – the VW Beetle, Fiat 500 and a Mini Cooper! They even do pink love heart alloys.
Pretty peepers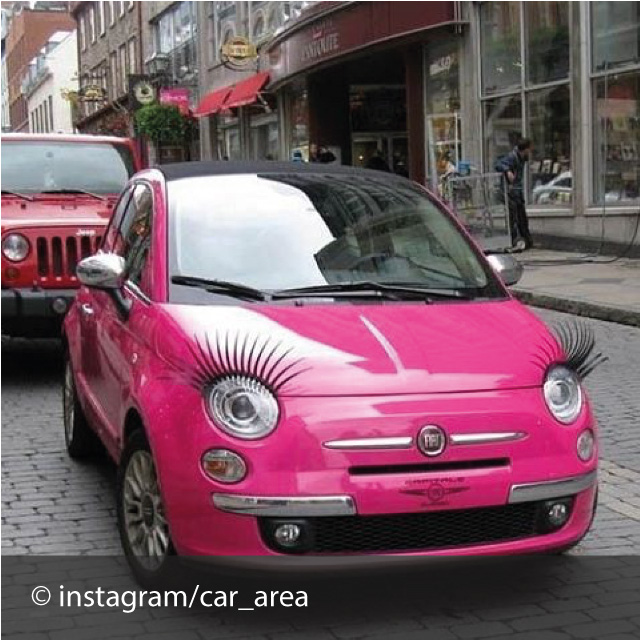 If you thought the lashes on the Mini looked good just take a look at this cute little Fiat 500 with added headlight decor. The metallic detailing gives this bright car an expensive look which, we admit, the lashes aren't exactly in-keeping with but, we love it!
Cheeky wink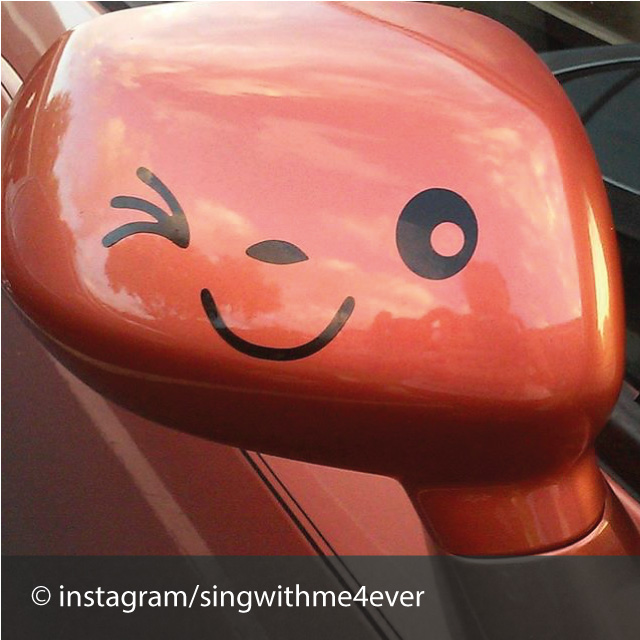 While not strictly girly we couldn't resist including this super cute winky wing mirror we spotted on Instagram. We're not sure what car they're on but we know they'd definitely cheer you up every morning!