How to claim for pothole damage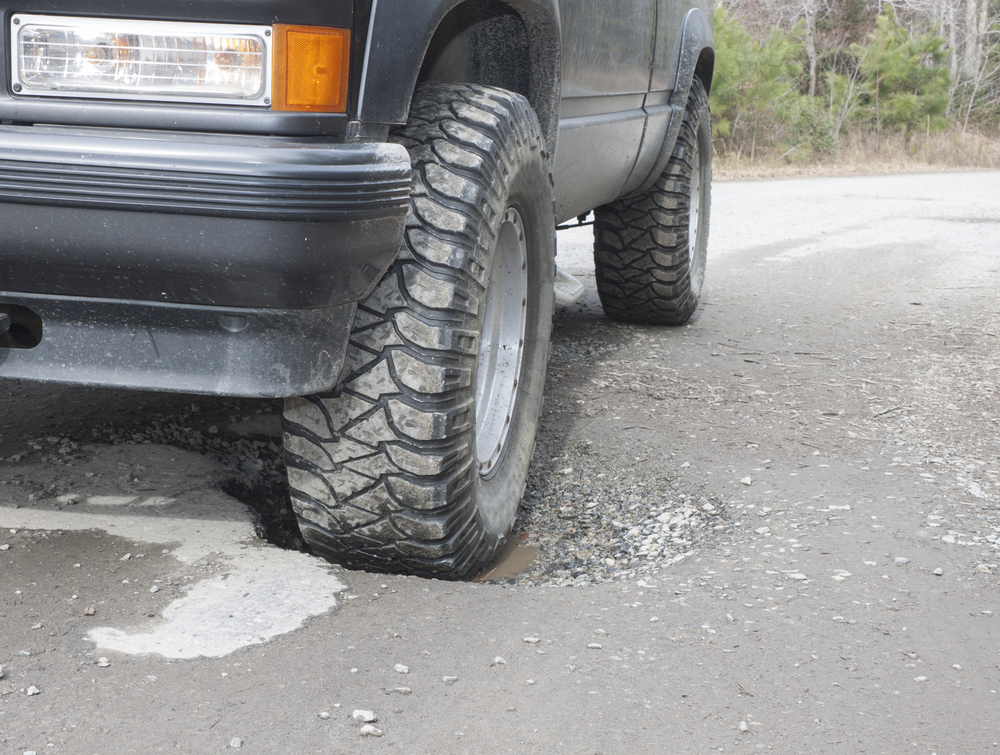 With very little money being spent on UK roads over the past few years it is little surprise that thousands of claims for pothole damage are lodged each year.
Almost 29,000 drivers tried to claim compensation from UK councils in the last financial year, but only 25% were upheld.
That's the equivalent of about one claim lodged every 18 minutes over the 12 months, according to recent research carried out by the RAC.
With the prospects of receiving compensation looking slim, drivers will be pleased by the Government's plan to create a permanent pothole fund – with £250 million to spend on fixing the country's roads over the next five years. This is in addition to almost £5billion for general roads maintenance.

Speaking at the recent Autumn Statement, Chancellor George Osborne said: "We will be spending over £5 billion on roads maintenance this Parliament, and thanks to the incessant lobbying of my Honourable Friend for Northampton North, Britain now has a permanent pothole fund."
Pesky potholes
Despite little money going into road repairs, the number of pothole compensation claims has dropped.
In 2014/15, the 200 local highways authorities in England, Scotland and Wales which responded to the RAC's Freedom of Information request, dealt with 28,971 claims.
This is compared to 48,945 claims in the previous financial year; the equivalent of one every 11 minutes.
However, the RAC says councils turned down the majority of claims and agreed to pay out in just 25% of cases. But this average hides huge margins between councils - while Bury paid out in 88% of cases and Plymouth 86%, 21 councils handed over zero pounds.
The average settlement amount for a successful claim, however, did rise to £294 from £286.
How to claim for pothole damage
There's no guarantee you'll get any compensation for pothole damage but there's no harm in trying.
Here's our step-by-step guide on how to claim for pothole damage:
Collect evidence – make a note of the pothole's location, the time and date the damage was caused and take photos if it's safe to do so. Next, take your car to a garage to have the damage assessed and get a written mechanic's report; you'll need this when making your case
Who's responsible? The next step is to work out who's in charge of the road; different authorities are responsible for maintaining certain types of roads. Local roads, B roads and smaller A roads are maintained by the local councils in England, Wales and Scotland for example. See Money Saving Expert's full list of who's in charge of which roads
Reporting it – now you know who to contact you'll need to lodge your complaint – see if the relevant body has a template you can fill in. Include as many details as possible and supply the mechanic's report, repair costs and photos
Got an offer? If the council's offer doesn't cover your costs then be persistent. You have a right to fair compensation if the council or Highways Agency has failed in its duty to keep the road in a good state of repair. You also stand a better chance of getting compensation if the pothole has previously been reported but ignored
Offer rejected? If you think the claim's been unfairly turned down you can seek legal advice or make a case through the small claims court. However, this could be a time-consuming process and is likely to be worthwhile only if the repair bill is considerable
Insurance claims – if you have comprehensive cover you can claim on your insurance. However, it's worth considering the cost of the damage as well as your excess payments and if the claim will affect your No Claims Bonus