Keeping up with the CAR-dashians
Keen celeb-spotter and car fan Matt Gale has done some digging and found some of the most amazing automobiles Instagram has to offer.
Social media is filled with celebrities eager to keep us up to date on their latest splurges and extravagances including their flashy new motors. In fact, it almost seems as though Instagram has become photographic evidence of their credit card bill!
The more ordinary spenders among us may get a slight pang of envy when admiring the likes of Kylie Jenner's driveway, strewn with Rolls Royces, Ferraris and Mercedes G Wagons.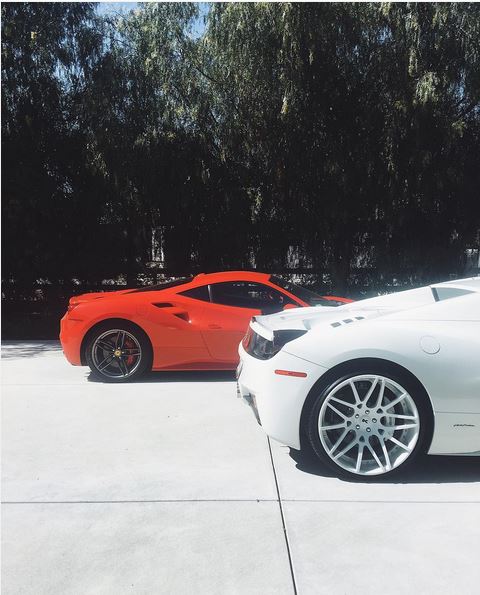 copyright: instagram.com/kyliejenner
copyright: instagram.com/kyliejenner
To help ease your jealousy and maybe give you a shot at getting your dream car, I decided to do some shopping for you. Hopefully these alternatives will give us the same sense of luxury and opulence without the hefty price tag.
A car with presence
The Nissan Juke Nismo RS combines power and sporting design. The styling gives it the same menacing road presence as the Mercedes G Wagon. The Juke starts from around £22,180 compared to the G Wagon which comes in at an eye watering starting price of £80,070.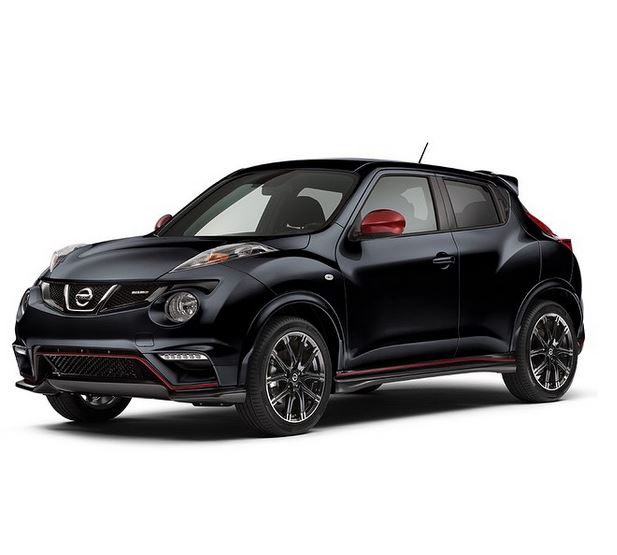 copyright: instagram.com/nissan
Be the Paris Hilton of your street
Hotel heiress and party lover Paris Hilton can regularly be seen taking a spin in her baby pink Bentley.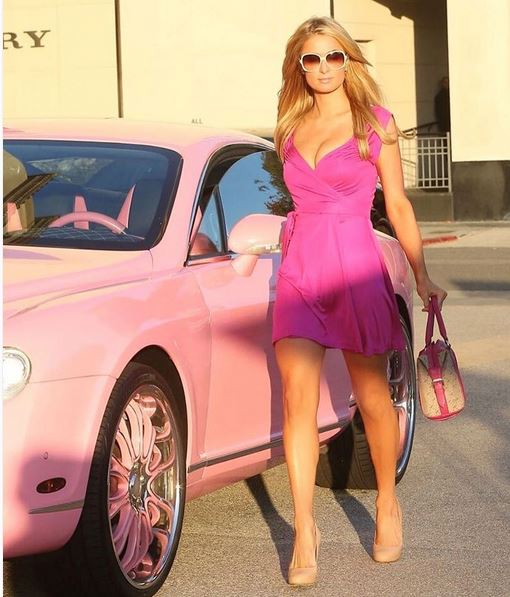 copyright: instagram.com/parishilton
With a price tag upwards of £130,000 nothing short of a Euromillions win is going to see us nipping to the nearest Bentley retailer. However, it doesn't mean we can't have some fun with styling our own more down to earth run arounds.
The loveable Fiat 500 is more realistically priced for the majority of us, with brand new prices starting from £11,050.
If you want to make your 500 a little more you just take a look at the website and become you're very own car designer - Fiat offer a number of colourful paint and pattern finishes which will make you stand out in the car park just as Paris does in Beverly Hills.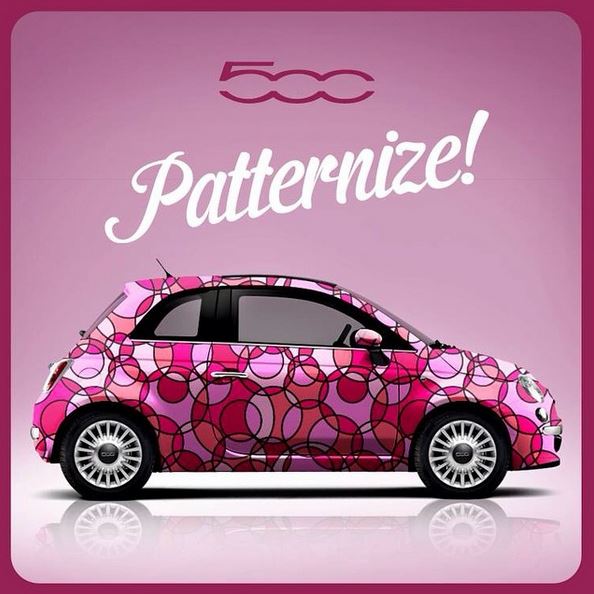 copyright: instagram.com/fiat_uk
Channel your inner Jenny from the block
She may not think love costs a thing but Jennifer Lopez's cars certainly do! She is regularly seen driving around the block in an Aston Martin. Get your hands on your own V8 Vantage for a mere £89,864.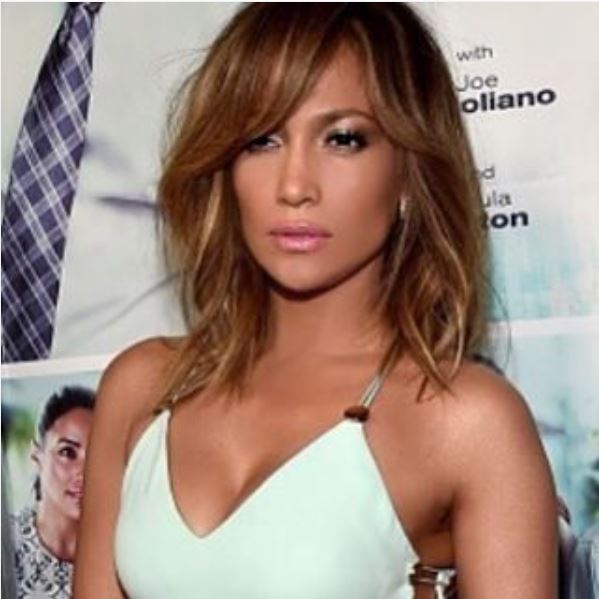 copyright: instagram.com/jlo
No need to dream of owning a sporty little number though, I've found the perfect budget sports coupe for you to channel you're inner J Lo in. The Peugeot RCZ offers sleek French styling but is far gentler on the purse.
You can have your very own piece of French vava voom from £21,210.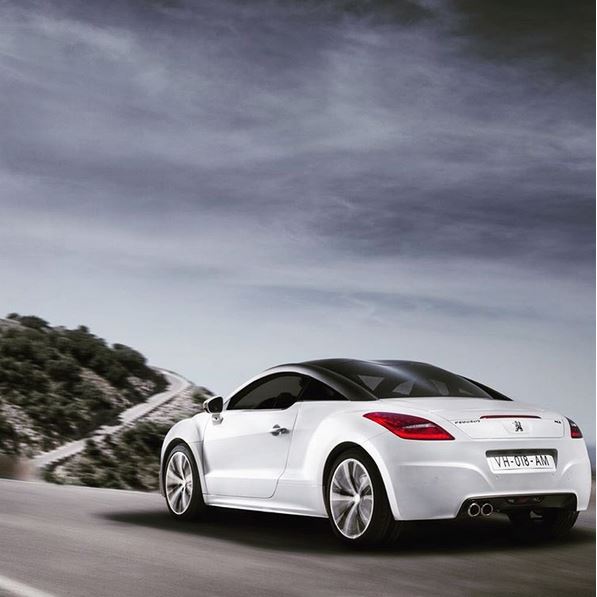 copyright: instagram.com/peugeot
Be Kim K IRL
Reality queen, Kim Kardashian is accustomed to life in the fast lane and her love of exotic cars is well known. Ferraris are a firm favourite; whether it's the high speeds, Italian styling or simply the exclusive price tags, Kimmy K is a fan.
copyright: instagram.com/kimkardashian
For those of us without 69 million Instagram followers and a bank full of dosh, fear not we can still grab a bit of glamour for the road.
The Mazda MX-5 is famed for its handling and stylish image. We may all dream about owning Kim's Ferrari but the MX-5 will add a dash of style to our everyday commute. You can make a sophisticated saving with a starting prices of £18,495.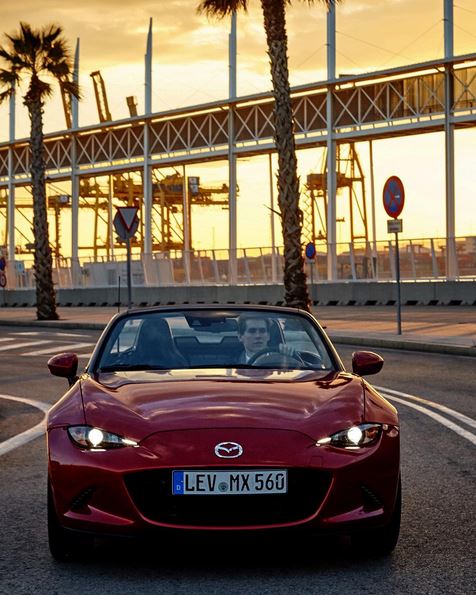 copyright: instagram.com/mazdaeurope/
So, there you go, you don't need a record deal or prime time reality show to give yourself street style and car park presence, you just need to take the time to look a little harder for your dream ride.
Tweet @DiamondForGirls using the hashtag #DrivingWithDiamond to let us know what you think.