Easy jobs you can do at home to help your car pass its MOT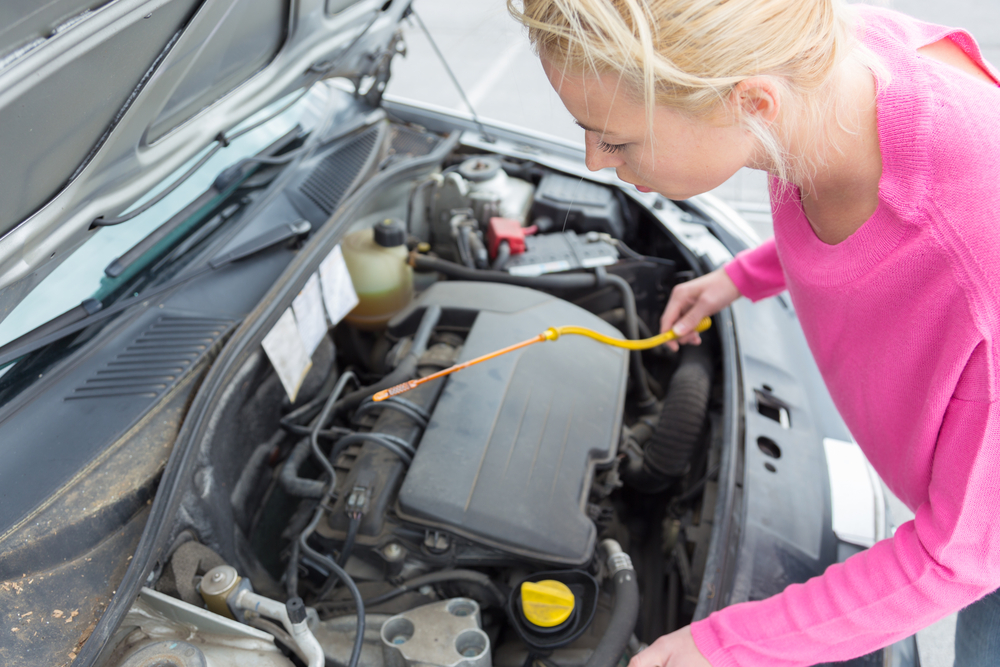 Fear of basic car maintenance could be why every four in 10 cars are failing their MOT in the UK.
But there are some simple jobs you can do at home to help make sure your car passes its MOT, and will save you money in the long run.
Some 1.5 million more cars than expected are failing the annual test - the most recent national MOT failure rate was set at 39.52% (June 2015).

Research carried out by the aftermarket warranty provider Warranty Direct indicates that basic maintenance and replacing some accessible car parts before taking your car to a garagecould slash the number of MOT failures.
The maximum price a garage can legally charge for and MOT is £54.85, but if you car fails, that figure is certain to go up when parts and labour costs are added on.

While garages check for a whole host of issues, there are a few simple tests you can do at home beforehand.
Diamond spoke to Halfords Autocentres' Gareth Parfitt, central operations support manager, for tips on the jobs you can do yourself.

Brakes
 

Gareth said: "It's little surprise that brakes are one of the most common reasons for MOT failure as they're one of the hardest working parts of a car.
"Brake performance tests are one of the most critical parts of the MOT, so if you notice anything unusual with your brakes, don't wait until your MOT is due to get them checked."

Check your breaks if:
The brake warning light on your dashboard is lit up
Your car is pulling to one side
You hear a high-pitched or metal grinding sound
You can smell burning
You feel vibrations or changes in the sensitivity of the pedal
 Suspension

"Your car's suspension is designed to give you a smooth ride, so if you notice the car's balance has changed don't ignore it," said Gareth.

As well as upsetting the smoothness of your journeys, a faulty suspension could affect your road safety. The problems could have a knock-on effect on the general control of the car and cause undue wear on other components.
How to spot a faltering suspension:
Excessive body roll
Pulling to the left or right
Uneven tyre wear
Tyres

It's so easy to neglect your tyres – forgetting to check the tread and air pressure – but it's very important to regularly check your tyres to make sure they are fit to be on the roads.
Not only is it extremely dangerous to drive with worn tyres but you could also be fined, prosecuted, given penalty points and even banned from driving.
The maximum fine a court can impose for driving a car with a defective tyre is £2,500 and three penalty points. If you're caught with more than one illegal tyre you could be summonsed for each tyre that's illegal and even disqualified from driving.
Gareth says: "Incorrect tyre pressures can cause your tyres to wear abnormally which increases fuel consumption. Uneven wear can be a sign that your car isn't performing properly, and tyres with a low tread can affect your car's ability to grip the roads, especially in wet conditions."
Diamond's Claims Engineers have a handy way to check your tyres' tread – and all you need is a 20p piece.
Tread needs to be above 1.6mm, to check this, place a 20p coin into the main grooves of your tyre - if the outer edge of the coin is obscured, your tread is above the legal limit.

However, if you can see the outer edge your tyres could be below the legal limit and unsafe for use.


 
© Tyre Safe/ Adam Fradgley

Lamps and lights

Gareth says 19% of all MOT failures are due to faulty lights but this needn't be the case for you as light faults are some of the easiest to fix, and many you can do at home.

So, before you take your car to a test centre, hop in and run some simple checks with the help of a mate.
Which lights need to be checked?
Headlights
Tail lights
Sidelights
Indicators
Brake lights
Registration plate lights
Fog lights
Hazard lights
 Exhaust, fuel and emissions
"Exhaust, fuel and emissions tests will differ depending on the age and model of your car," said Gareth.

"All cars will undergo a professional emissions test as part of an MOT, but there are a few checks you can do before the test such as monitoring noise levels from your exhaust and checking for excessive smoke."

Wipers and fluids
Another quick check you can do at home is making sure your wiper blades are in working order - check nothing's hanging off and that they don't smear your windscreen.

Your car can also fail if there's no water in the windscreen wash pot, but Diamond's Claims Engineers said you'd have come across a harsh tester if they failed you on that. But, don't take any chances, before you head to the garage top up all the car's fluids including oil and coolant.
Why does my car need an MOT?
MOTs ensure vehicles meet road safety and environmental standards; every car in the UK needs an MOT when it is three years old. It will undergo an MOT once a year after that and you can't tax your car without a valid MOT certificate.
It is illegal to drive a car without a valid MOT; the only exceptions are to drive it to or from a repair garage and to a pre-arranged MOT.
You can be fined up to £1,000 for driving a vehicle without a valid MOT.
For the full list of what's checked in an MOT please see Halford Autocentre's checklist