Get a cheaper deal at the garage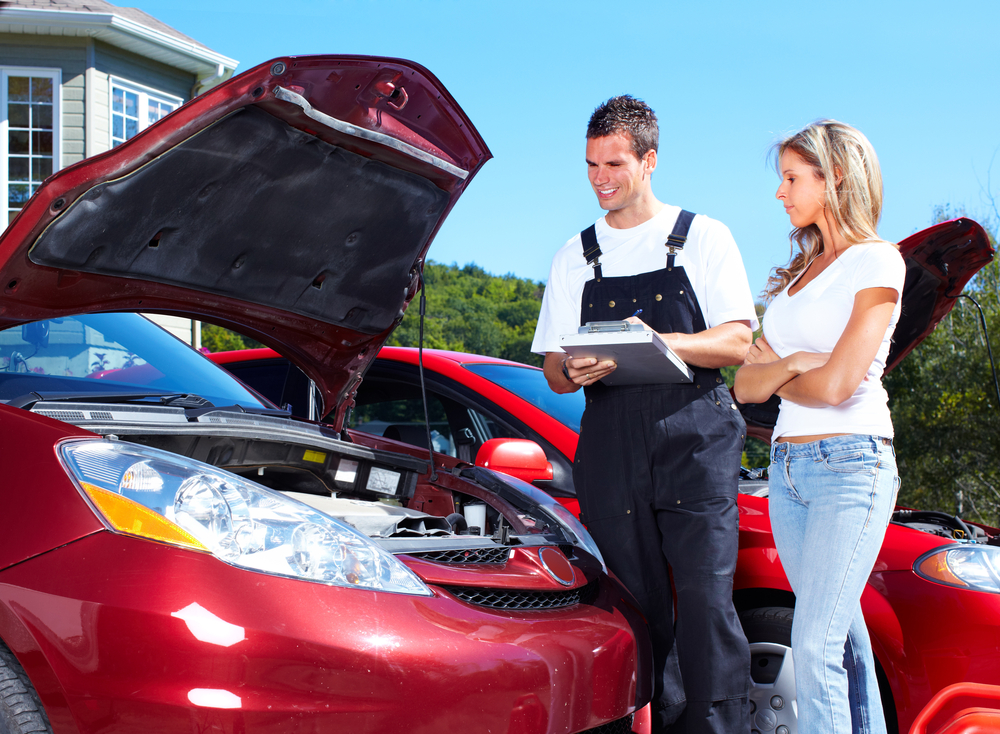 Taking a trip to the garage can be a daunting experience for even the most relaxed motorist.
Most trips involve a mechanic reeling off a list of car problems which we don't really understand, while we just stand there worrying about how much it's going to cost.
All we really want to know is are these genuine problems or are we being ripped off?
Getting a fair deal for car repairs, servicing and MOTs can be difficult for everyone but it seems to be especially tough for female motorists.
Women pay more
Whether it's a lack of car knowledge or motor mechanics historically being a male dominated field, research shows women often get a raw deal.
Earlier this year The Times carried out a study of how much women were charged at garages in comparison to men; the research showed women are regularly quoted higher prices for the same service.
And further research by car repair comparison site, ClickMechanic shows women are charged as much as £45 more for car repairs than men.
The research of 182 locations across the UK was carried out between April and May and involved male and female secret shoppers getting a quote for the same job to be carried out on the same car.
Eight of 10 of the garages charged women an average of £45 more than the men for car repairs, the standard repair costing a man £571 compared to £616 for a woman.
Co-founder and CEO of ClickMechanic, Andrew Jervis, said: "For every female car owner in the UK this report will come as an unwelcome surprise.
"While the vast majority of mechanics strive to provide honest and reliable quotes, these results show that there is a worrying minority of garages failing to do so. There is a desperate need across the industry for transparency and consistency in price in order to establish trust with consumers of both sexes."
Money saving advice for car repairs
Here are Diamond's top tips to remember when your car needs to pay a trip to a garage:
Go online - there are a number of websites, such as the Good Garage Scheme and Approved Garages, which allow you to search for trusted mechanics by postcode.
Advice - a good mechanic will advise you fairly; we've experienced reliable mechanics who've told us to go online to buy parts at cheaper rate than they can get through suppliers.
Second opinion - if you car needs repairs, don't be afraid to get second opinions and quotes for parts - make sure you are getting the best deal.
Authority to proceed - ask the garage to contact you before carrying out any repairs or further work so you can discuss what needs to be done and agree a cost.
Pricing - if your car needs new parts ask for the specifics of the parts and the cost so you can compare prices at other outlets and online.
VAT - always check if VAT is included as it can really bump the price up, especially with big jobs. You don't want a nasty surprise when it comes to paying.
MOT centres - why not try a council-run MOT centre? They will carry out the test and advise on repairs needed without carrying out the work. You can then take the paperwork to a garage and rest assured you are only having the necessary work done.
Share your garage experiences with us @DiamondForGirls or through our Facebook page. Do you think women get a raw deal or have you found prices to be fair?