Foot-well fashion
Whether you're the designated driver for the evening, on your way to work or simply running errands, your choice of footwear is one of the most important choices in the morning, writes Matthew Gale.
I don't just mean the pair that compliments your outfit, no, I mean are they comfy, will they rub and can you drive in them? Of course it would be great if they look good too!
It's a daily dilemma we all face so I thought I'd put my best foot forward and clear a few things up.
High risk fashion
A recent poll by the AA found 27% of those asked if their choice of footwear had hindered them behind the wheel at some point. High heels and flip-flops were noted as the greatest threat while attempting to control a car for female drivers.
Though there's no clear law stating the type of footwear you should or shouldn't wear at the wheel this doesn't mean you shouldn't tread carefully the next time you slip into a stiletto or buckle up your shoe boots before heading out.
Can I drive barefoot?
If you're in a mad rush or don't have any alternative to driving in your heels or flip flops, you may be faced with driving totally barefoot.
While it's not illegal to drive barefoot in the UK it's certainly not advisable and makes driving rather risky.
Without the added protection of a shoe sole, driving barefoot can be extremely uncomfortable and painful when operating the pedals of your car.
The same can be said of only wearing socks or tights as the levels of traction between your foot and the pedal will be reduced which can cause grip to become loose or for your foot to slip off the pedal all together.
If you have driven erratically or carelessly as a result of your footwear then you may be liable to pay a fine, receive a verbal warning, or in some cases, you may even find yourself with points added to your licence.
Will my insurance pay out if I crash in heels?
Although Diamond doesn't specify the type of footwear you should drive in, if it's determined your footwear could have actively been a cause of the accident, your claim maybe examined more closely.
Just like most situations in life, it's better to be prepared than caught out by a dodgy pair of shoes.
One of the best ways to combat pedal problems is to ensure you have a spare pair of 'practical' shoes you can chuck on if you're going to drive.
If you really don't want to carry around an old pair of pumps in your handbag or clutter up your passenger foot-well with shoes style forgot, incorporate a flat footwear choice into your daily styling decisions.
Fashion-forward flats
Just because driving forces you consider mundane facts such as comfort and safety, it doesn't automatically mean the shoes you choose for driving need to be any less fashionable and trendy than your favourite pair of heels.
Victoria Beckham- queen of the stiletto heel- recently announced she 'could not do heels anymore.'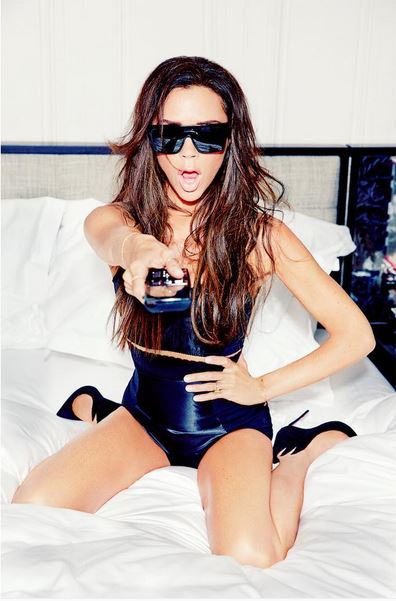 instagram.com/victoriabeckham/
If one of Britain's most photographed women can heartily announce she's hanging up the heels and trading them in for flats, maybe your choice to go flat will actually be the most on-trend decision you make this year.
There's a vast array of fashionable-flats out there, you just have to pick a pair which help make you safe and stylish.
When shopping for a new pair, think about the shape of the shoe and the pedals in the car, choose something which will allow you to comfortably operate the pedals without restricting movement or causing you to have to adjust your feet continuously.
If you opt for a boot, consider your ankles. Are they free to move while you drive? If your ankles are restricted more than usual, this may mean you have to adapt to a different driving position.
The thickness of the sole can mean you're more or less aware of the pedal placement meaning your control can be hindered.
You will literally need to get to grips when it comes to tread design. Normally, more tread means more grip. However, if you go for a shoe with a deep tread be mindful your shoes don't get caught on the pedals, or grip too much. You will need to take your foot of the gas at some point!
Lastly, think about your car's interior. Make sure the mats in the foot well aren't folded back on themselves and you have plenty of the space around the pedals.
Dream driving shoes
In a bid to make your footwear choices for driving more fab than drab here's a rundown of the finest pedal pushers around.
River Island's nude tassel plimsolls blend practicality with the on-trend sports and leisure style. Priced at £28.00
instagram.com/riverisland/
If you're looking for something glam rock inspired, these brogues by Clarks are a contemporary take on a traditional design in statement metallic silver, at £65.00.
instagram.com/clarksshoes/
Practicality doesn't mean you can't achieve elegance at the same time. The Zara D'orsay shoe provides you with the practicality to drive without sacrificing any femininity. Available for £19.99.
instagram.com/zara/
Going into spring there's always the desire to lighten things up a little. These suede dusty point pumps from Office offer a flat, driver-friendly sole coupled with the light and delicate detailing we expect of a spring summer wardrobe, priced at £68.00.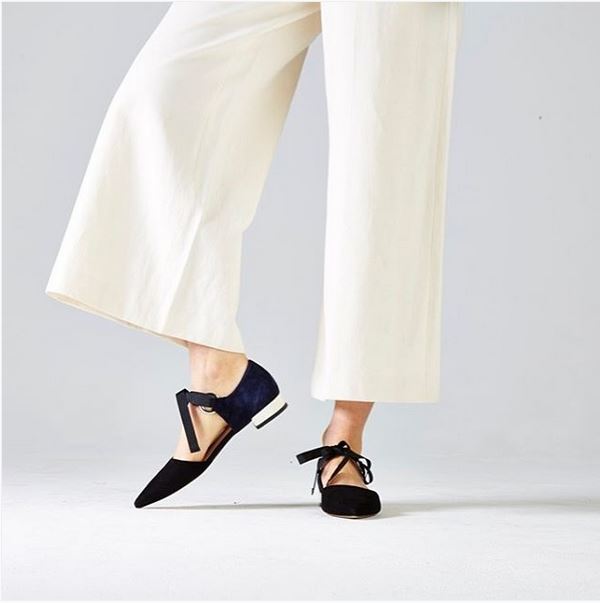 instagram.com/officeshoes/
Who could forget Audrey Hepburn? Hepburn is a timeless style icon that still influences trends to this day. A proud wearer of flats, you too could channel your inner Audrey with these monochrome loafers from Next at £32.00.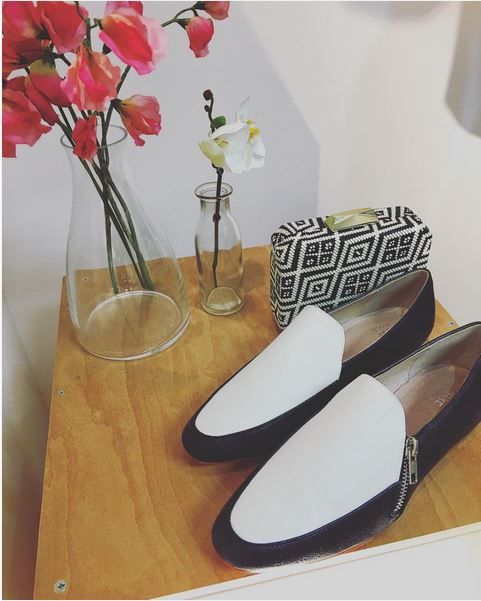 instagram.com/nextofficial/
The Highway Code states you must not use footwear that prevents you from being in control of the vehicle you are operating.
Thinking carefully about your footwear could help you on your way to being a safer and more comfortable driver. With style icons, past and present choosing flats over heels, you're not only ensuring you stay in control of the car, but staying in control of your style too.