6 top cycling safety tips and 6 gorgeous bikes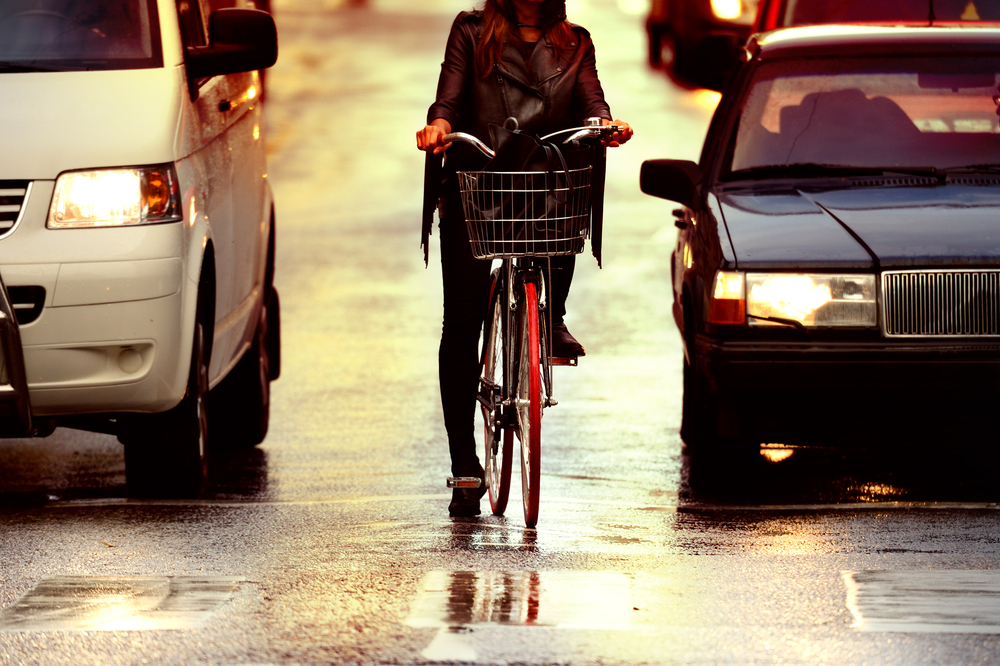 Learning to ride a bike is a pivotal moment during childhood, the moment your parents take the stabilisers off and, after a momentary wobble, you peddle off with glee is a symbolic one.
Riding a bike is often our first sense of freedom, our first chance to ride off into the sunset with the wind in our hair and the sun on our back.
It makes sense then that bike-riding is the stepping-stone to learning to drive at 17 and possibly even buying your own car and becoming a fully-fledged member of the driving community.
The problem is, upon passing the test many people hang up the cycle helmet for good and forget what life on two wheels is like, in fact our friends at Admiral found only a third of respondents to their Survey of Motorists 2014 would ride a bike. This is bad news for both cyclists and drivers alike.
Car ownership is great (aside from the whole paying for petrol/insurance/road tax thing) you have the freedom to go wherever you want, whenever you want.
Road trip with your mates on a weekend? No problem. Pick up your parents from the pub on a Friday night? You owe them a lift or two. Drive to town for some late night shopping? You deserve a treat.
However, as freeing as the driving seat is, it also comes with a hell of a lot of responsibility and a big part of that involves respecting other road users, especially those without the luxury of being surrounded by airbags and a steel-frame.
Pedestrians and cyclists are the most vulnerable road users with pedestrians accounting for 25% of all road fatalities, in 2014, and cyclists 6%, according to Department for Transport statistics.
So, how do you go about your daily drive in a considerate and careful way? We've put together three great tips for drivers and three tips for cyclists to keep everybody safe on the roads:
Drivers
Always be aware of your surroundings. You wouldn't just walk across a road without looking so make sure to do the same thing when driving down the street - stay alert and regularly check your mirrors and blind spot
Give cyclists plenty of space at traffic lights and junctions; they'll probably pull off a lot slower than you so give them time to get going. Having to slam your brakes on could cause an accident
Once you've parked up make sure you look out of the car window before swinging the door open. If you don't look you could end up opening the door into the path of an unsuspecting cyclist
Cyclists
Obey the rules of the road and always stop at red lights. Trying to beat the lights is dangerous and could result in a £50 fine
Be sure to dress accordingly, remember to wear reflective clothing for night rides, bright colours in daylight and a helmet at all times of day
If you're feeling unsure about getting on a bike just look up a cycling proficiency course near you. They aren't just for kids and will help you gain some confidence on two wheels
If you're feeling inspired to cycle or just want to take a break from your boring spin class, check out these six gorgeous bikes we found on Mission Bicycle's Instagram page.
These beautiful bikes are enough to make even the most committed motorist long to feel the breeze on their cheeks.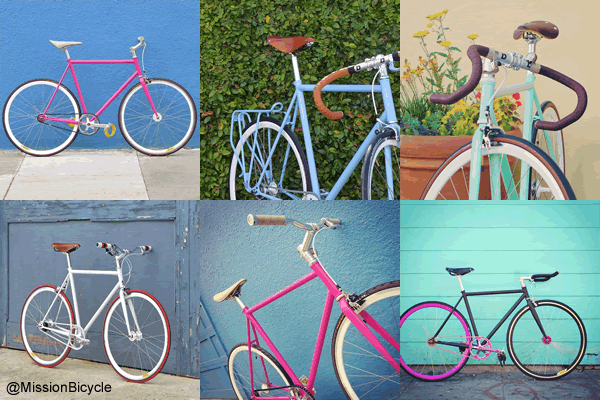 What are your thoughts on biking around town? Are you a fan of two wheels or do you prefer life in the driving seat? Let us know @DiamondForGirls, post to our Facebook page or pop a pic of your great bike on Instagram.