Punny polish - Diamond's top 10 nail varnish names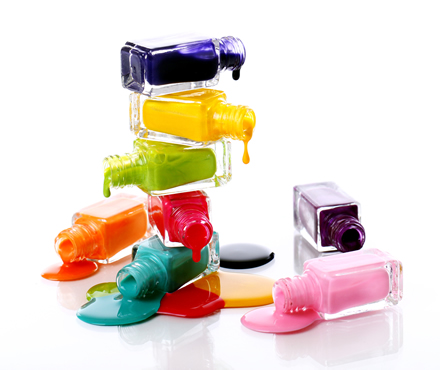 There are so many colours of nail varnish on the market, but there are only so many shades of red available, so how do you go about naming your polish?
At Diamond, we love the companies who've ditched the conventional 'ruby reds' and 'pretty pinks' and gone for a pun-tastic name instead.
Here's our top 10:
Purple Reign - Rimmel London
Jamaica Me Crazy - Essie
Plum Up the Volume - Red Carpet Manicure
I Just Can't Cope-acabana - OPI
Orchid You Not - Cheeky Chat Me Up
Red Carpet Reddy - Red Carpet manicure
Don't Pretzel My Buttons - OPI
I'mperfection - Illamasqua
Teal the Cows Come Home - OPI
Districtly Come Dancing - Rimmel London
We think, without a doubt, the king, or should we say queen, of 'punny' nail varnishes is OPI. Their whole catalogue is genius. Well done, OPI!
We also think naming nail varnishes all day sounds like a really fun job, so we decided to have a go. Here's what we came up with:
Can't Get You Out of my Red
Scarlet Church
Taupe and Glory
Yello' Kitty
Sadly, we don't think OPI will be calling us anytime soon...
Can you do better? What colour and name would you choose for a nail varnish? Tweet us: @DiamondforGirls.