Arranging the perfect holiday for you
Summer has arrived at last, and with it comes the desire for travel and adventure, freedom from the office and the knowledge that, for a few days at least, you can forget all about work.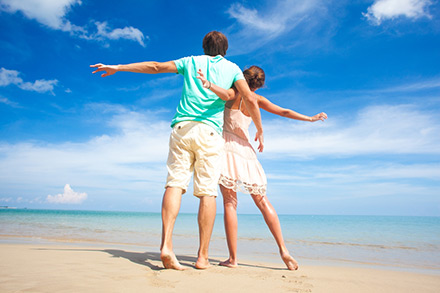 So what's it to be? A month long tour around Europe taking in all the history and culture your brain can handle? A short-haul, last minute week in the sun, with relaxation the only goal? Or, a pre-planned, all-inclusive fortnight on a tropical island with cocktails on tap?
Whatever your summer holiday entails, we've put together these top tips to help you save a few bob and see more than you bargained for along the way.
Last minute short breaks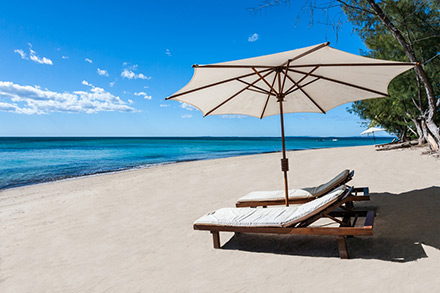 If you fancy a quick, low priced getaway, look into cheap day returns to France. If you shop at Tesco you can even convert £10 of Clubcard points into £30 worth of Eurotunnel vouchers.
If you're after more than just a day trip there's an argument to be made for package holidays. If you're looking at a seven, 10 or 14-day break in a traditional holiday destination, you may find package deals beat DIY options.
With last minute bookings, you may be limited on destinations but you're sure to find somewhere hot with a sun lounger with your name on it.
Sites like lastminute.com and expedia.co.uk offer some great options for the last minute traveller.
30 days to see the sights
If you've managed to save up more holiday time than you know what to do with, why not arrange a month long trip taking in lots of destinations?
You'll possibly need to wait until a little later in the year, or even until the spring of next year, if you want to splash out on hotels and flights, but with a little research you could bag a bargain and embark on the trip of a lifetime.
Travelling off-peak (October to April) is generally a lot cheaper than during the height of summer, so provided you're more interested in visiting new places than topping up your tan, a November getaway could be the choice for you.
European rail passes work out more cost effective than flying and allow you to see far more of the country than you would do flying over it.
If you invest in a month long Interrail Global Pass, costing around £550, you could visit 29 participating European countries during your trip.
Insurance
Forgetting travel insurance could end up being a costly mistake, MoneySavingExpert.com founder Martin Lewis, advises arranging travel insurance as soon as you book to make sure you're covered for holiday cancellations or changes.
If you do go on more than one holiday a year, annual insurance may be more cost effective for you. As with all insurance get a quote or two first to make sure you're getting the best deal and cover for you.