Rise of the mongrel or 'designer dog' fad?
Celebrities' penchants for pampered pets is well documented, but it seems the desire for handbag-sized companions has resulted in more and more pedigrees taking a backseat in order to make room for the 'designer dog'.
No longer are pet owners looking for a good, old-fashioned Dalmatian or Jack Russell, but instead we're looking for hot hybrids - Dorkies, Puggles and Cockapoos.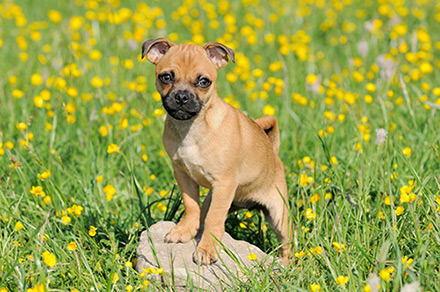 A 'Jug' - Jack Russell / Pug cross
A hybrid dog, or boutique dog, is an intentional mix of two purebred dogs, typically bred to bring out the best traits of each breed.
People pay hundreds if not thousands of pounds for the latest must-have crossbreed - and the word mongrel is whispered no longer in these circles.
So if you're confused as to what these crazy portmanteaus are, here's a quick guide:
Dorkies - Dachshund/ Yorkshire terrier
Cavapoo - Cavalier King Charles Spaniel/Poodle
Puggle - Pug/ Beagle
Cockapoo - Cocker Spaniel/ Poodle
Chi-Chon - Bichon Frise/ Chihuahua
Pomeagle - Beagle/ Pomeranian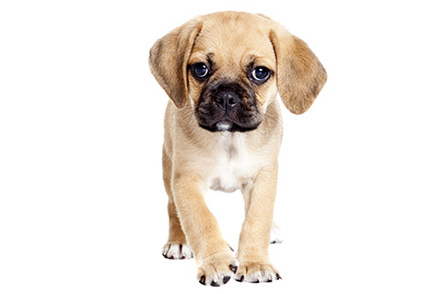 Puggle pup - Pug / Beagle cross
If you're considering getting a boutique dog, the Dogs Trust advises that 'good breeders will not let a puppy go until he is at least seven weeks old', with some preferring to wait until it reaches 12 weeks.
Their website states: "Remember to never buy a puppy from a pet shop, avoid anywhere advertising more than three different breeds and do not buy a puppy if you have any doubts about the breeder or situation - even if you want to rescue it."
There's no doubt we're a nation who love our pets, and some even have their own social media page. Here's a few of our favourite famous four-legged friends:
The Saturdays member Vanessa White adores her Puggle, Maggie, and they even featured in the recent Company of Dogs exhibition in London

Made in Chelsea star Binky Felstead regularly posts photos of her King Charles Cavalier, Scrumble. The cute pup has his own Twitter but can mainly be seen on Binky's

Boo the dog - a gorgeous Pomeranian with his own Facebook and a whole load of merchandise after taking the social media world by storm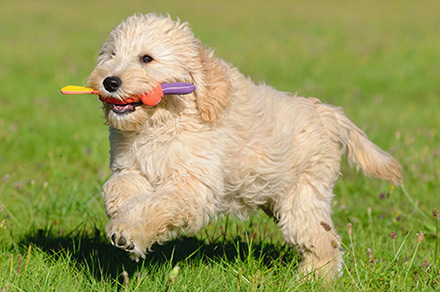 Goldendoodle - Golden Retriever / Poodle cross
Designer or not, your cat or dog is more than just an accessory - they're a valued and loved companion that you want the best care for.
Whether you are looking for cat or dog insurance, our friends at Admiral offer a range of Pet Insurance to provide you with the cover you need. Take a look at their three levels of Pet Insurance cover and see which one best suits you and your pet's needs