Driving test disasters
Parallel parking, emergency stopping and hill-starts, all manoeuvres which can bring even the calmest learner driver out in a cold sweat.
Driving tests are never fun but they do provide us with some great stories to tell (years down the line once the mental scars and humiliation have faded).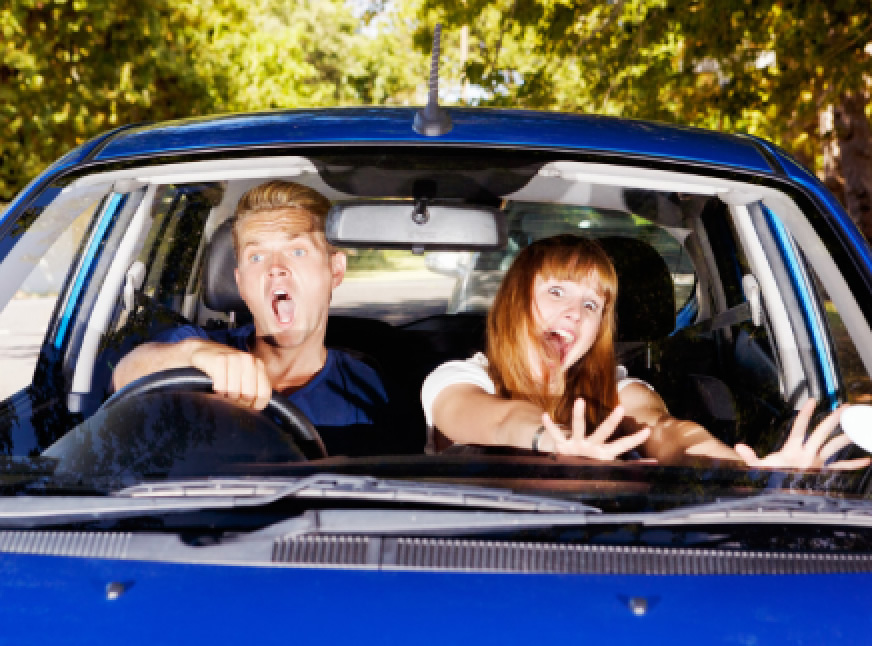 "In my first driving test I almost ran over a pedestrian!"
We asked our friends, families and colleagues to share some of their driving test disasters, the answers were great and a surprising amount of them had 'friends' who'd made some scary errors.
"A 'friend' was on her test and was asked to take the next left. The driving instructor probably meant the next left after the level crossing, rather than turn left and drive down the track towards impending doom."
Sadie
"During my first test I was heading back to the test centre after a successful drive and whilst turning left, approx 100 yards from completing (and passing) the test I failed to spot a cyclist coming up the inside and knocked him off his bike. I eventually passed 6 months and 3 tests later."
Dan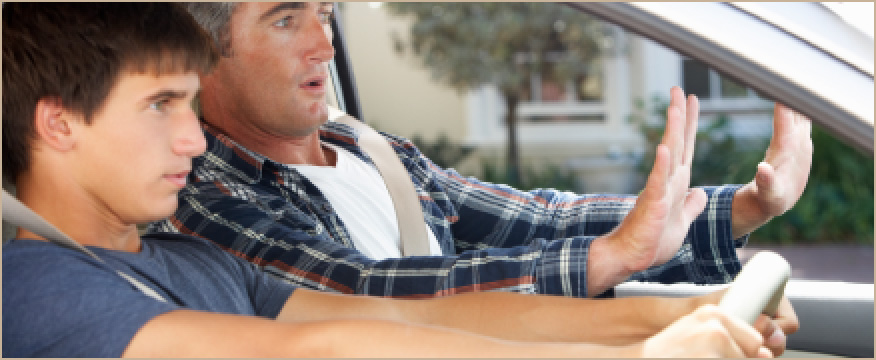 "Many moons ago (9 years) I took my first of 3 tests and failed, with four major faults. The main reason being that I was asked to take the first exit off the roundabout; I took this quite literally and turned left onto an oncoming slip road with traffic from the motorway. The instructor had to grab the wheel and we narrowly avoided a van coming in the opposite direction. Suffice to say I've since learnt my lesson; never trust a man's directions!"
Robin (who is a man).
"In my first driving test I almost ran over a pedestrian (they were in the way) and I went through a red light."
Steve
"I hit a bird just after leaving the building and didn't know if it was a major fault, or if I should stop, I didn't know what to do! I laugh about it now, but shouldn't really, poor pigeon."
Ross
"A Royal Mail lorry crashed into me on my first test. That's pretty disastrous."
Naomi
"Being told by my instructor right before my test: 'You are driving so badly that I'll be surprised if you pass this test.' Not helpful."
Jenni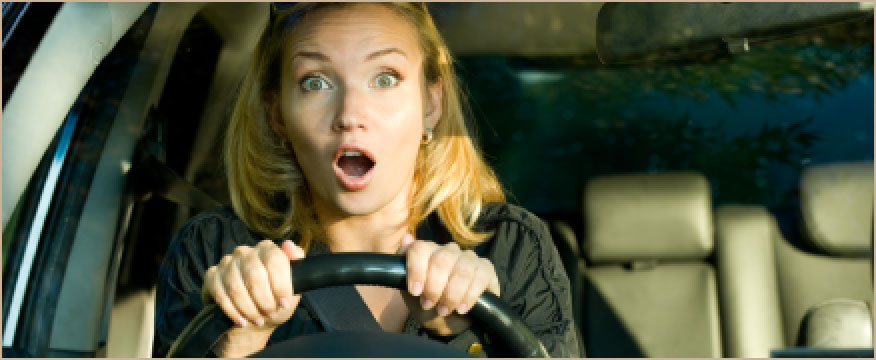 "My little brother pulled out of the test centre onto the wrong side of the road, so the examiner pulled him over immediately. That's a pretty special start!"
Holly
"I went the wrong way down a one way street! Yes, I did fail!"
Charlie
"I had a flat tyre on the way to the test, my instructor decided to teach me how to change a tyre at this moment! I still passed though."
Lucy
"I mounted the kerb and went the wrong way down a one way street on my first attempt."
Leah
"I sped around a roundabout at 30 miles per hour....total fail ....oops!"
Charlene